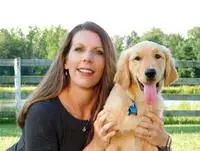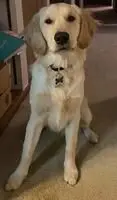 Kelly Cole MSW, LISW-S
Owner/Psychotherapist
In the first picture you will see Loki, unfortunately his no longer with us. But in the second and third picture you will see Nico. He will be here in training to continue the legacy that Loki started. He is a sweet boy and loves lots of hugs. We look forward to meeting you!
Here are a couple links that explain the positive benefits of pet therapy:
http://dogtime.com/dog-health/general/20839-pet-therapy-and-human-mental-health-issues
http://www.redbarninc.com/blog/benefits-therapy-animals/
My name is Kelly Cole and as the Owner and psychotherapist of CCare Counseling I would like to personally welcome you! In 2005, I received my Bachelors of Social Work from the University of Cincinnati. Within 5 years I received my Masters of Social Work also from the University of Cincinnati. I have over 14 years of experience working with a variety of disorders. I am Independently licensed to provide outpatient mental health therapy to all Ohio residents.
Over the last 16 years, my goal is to help you uncover your true potential and lead a life that is worth celebrating. While we can't change difficult situations of the past, we can work together to better understand and resolve challenges in your life .If you're looking for extra support and guidance through a challenging situation or you're just ready to move in a new direction in your life, I look forward to working with you to achieve your goals.
I enjoy working with both men and women who experience various forms of anxiety.
I really enjoy the benefits that technology brings to our day to day. It is because of this reason I also offer online therapy. Feel free to stop by and check it out! Please call or email for a FREE individual, couples or family therapy phone consultation today.
We are committed to helping you find the best you possible!
I accept cash, check, and credit cards.
Contact us today at 513-773-4149
*******If you would prefer to request an appointment online. Please visit https://ccarecounseling.clientsecure.me/
Insurance that are accepted:
CareSource
United Behavioral Health/Optum/UMR
Aetna
Medical Mutual
Anthem/Blue Cross Blue Shiel
Best Regards,
Kelly Cole MSW, LISW-S
Thank you for contacting us. We will get back to you as soon as possible.